MEWC Fundraising Appeal

"To keep a lamp burning we have to keep putting oil in it"
Mother Theresa


Unlike many new organizations that cannot begin to offer services until they have financial support, MEWC has begun operating successfully with virtually no funding beyond the in-kind donation of services that it is already receiving. While MEWC will continue to embrace volunteerism and in-kind support as a key part of its sustainability and strategic planning, we simply cannot expand our organisation, nor continue to offer the services already established without the income to cover the very real costs that we incur.

Our plan, with the assistance of our readers, is to introduce a staged development that will allow us to accommodate growth and ensure the stability of the organization over time.
Our efforts in promoting African women and girls rights have been recognised over the years. Apart from featuring on CNN's African Voices, our Founder Rainatou Sow was named one of the "20 Youngest Power Women in Africa 2012" by Forbes Magazines. She was also awarded " The Most Inspirational Woman of the Year 2012" by Women4Africa.
Please Click here to read our 2012 Annual Report to find more about how MEWC is turning its vision and mission into reality to promote the empowerment and rights of African women and girls and our achievements in 2012.

MEWC has launched a fundraising campaign with the aim to raise £200,000 by the end of September 2013 to carry out our vital work and help Make Every Woman Count take its next step in developing as an organisation.


What makes MEWC different from other organsiations:
MEWC's most important role, and what sets it apart from other organisations, is that it strengthens the voices of African women and girls through the use of informative and interactive online resources

MEWC is an advocacy organization employing technology and advocating for increased access to and increasingly effective use of technology to promote gender equality and African women's rights at the local, national and international levels.

MEWC provides a key platform from which African women's participation in all areas of development discourse is promoted. It makes accessing quality online resources and advocacy tools fast and easy- an absolutely critical component of true access for many women in Africa who have limited time and money to spend online.

Through its blog and social media functions, MEWC also creates a space for those seeking meaningful change for African women to present their ideas and engage in dialogue and debate that will propel their agendas forward.

MEWC embraces new technologies to monitor, evaluate and document the progress made on women's rights in every country of Africa, producing an annual progress report of the 54 African countries.

MEWC aggregates current news and critical resources relevant to gender issues in Africa; and uses social media to unite the MEWC community around an advocacy campaign.

MEWC engages African women directly in the dialogue about their own rights. Complimenting these efforts, MEWC offers training necessary for African women to be able to engage in this critical dialogue.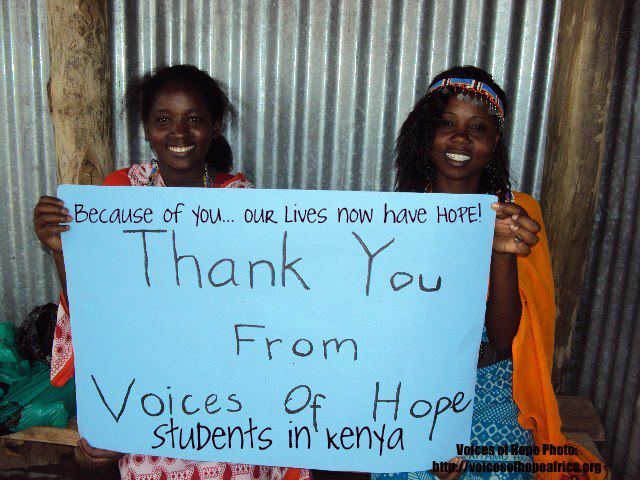 With your help, the crucial work we have done will be given stronger foundation and we can move forward to achieve even more.
With these funds, MEWC will:
Monitor the status of women's rights in all 54 African countries for 3 more years

Monitor Women's political participation and elections throughout Africa for 3 more years

Provide 3 more years of online services, daily news update and resources through our website

Launch 3 years of leadership and technology training workshops for young African women

Organise workshops/training for diaspora African women in UK

If you believe in our values, and the work we have already achieved, please consider making a donation below by following the instructions.

With your help, we can achieve our goal. Please help MEWC achieve this goal, No amount is too small to make a difference.
Thank you for your support
​​
Energising Women. Strengthening Societies

A Charity Event Featuring the UK Première of the film Dark Girls The Museum of London, London Wall.
Thursday, 19th September 2013, 6pm – 11pm
All profits that we raise through your kind patronage will be donated to Make Every Woman Count


Abundant Sun is excited to announce that it is hosting a charity event entitled Energising Women and Strengthening Societies, which features the UK Première Screening of the documentary film Dark Girls, by Filmmakers Bill Duke and D. Channsin Berry. Dark Girls is an honest and emotionally hard-hitting film which explores the impact of deep-seated biases and attitudes towards dark-skinned women, outside of and within the African-American culture.
Our guests will have the opportunity to view this remarkable film and dialogue with one of its filmmakers, D. Channsin Berry, who is making a special appearance from Los Angeles to share his powerful work and insights in a post-film panel discussion with our audience. Tickets will be available soon. By getting involved, you will not only be enriching yourself, you will also be providing help to a very important charity. The profits from ticket sales will be donated to Make Every Woman Count.
Ticketscan be purchased by following this link to the event page. Not only will a portion of your ticket purchase be donated to charity, you will also get a ticket to the screening, a chance to participate in an engaging audience discussion after the screening, and luxurious canapés, alcoholic and non-alcoholic refreshments before and after the screening.
For more information about the project, please visit our dedicated event page.
​​ ​​ ​​ ​
There are no articles in this category. If subcategories display on this page, they may have articles.