Welcome to the region browser. Please select a region from the map below:
navmapinter.png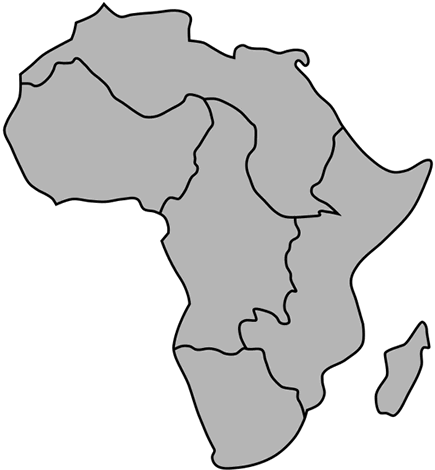 Women's rights are human rights. There has been an active movement towards the achievement and realization of women's rights over the past two decades in Africa. As of 2011, all the 53 African countries have ratified the Convention on the Elimination of All Discrimination Against Women (CEDAW).

The African Union in 2003 passed The Protocol to the African Charter on Human and People's Rights on the Rights of Women in Africa (Maputo Protocol), which guarantees comprehensive rights to women including the right to take part in the political process, to social and political equality with men, to control of their reproductive health and an end to female genital mutilation.

As of July 2010, 46 countries have signed the Protocol and 28 have ratified it. What needs to be done now is how to better incorporate the rights enshrined in the Protocol into domestic law and how to educate women about the protocol so they can fully enjoy these rights.

Thirty years after the adoption of CEDAW, many women and girls still do not have equal opportunities to realize rights recognized by law. In Africa, in some countries, women are denied the right to own property or inherit land. They face social exclusion, "honor killings", FGM, trafficking, restricted mobility and early marriage, among others. Society needs to be fixed so that girls and women can have equal access to health information and services, education, employment and political positions.

In conflict riddled areas like the Democratic Republic of Congo, Chad, Ivory Coast, Darfur region in Sudan, women are raped as a weapon of war with no impunity; in South Africa, men beat women at an astounding rate, in the Zulu tribe for example, young girls are subjected to the virginity test, and it is said the 1 in 4 women are raped daily, one of the reasons for the high infection rate of HIV/AIDS in the Country.

Governments seem to lack the will to implement laws that would otherwise protect women and girls and instead, the customary laws tend to take precedence in such matters. Abuses against women are relentless, systematic and widely tolerated, if not explicitly condoned. Violence and discrimination against women are social epidemics and despite the progress made by the women's right's movement in identifying, raising awareness, and challenging impunity for women's rights violations, serious discrimination continues to target women in Africa.

The realization of women's rights is based on universal human rights and the rule of law. We need to continue the struggle to end traditions, practices and laws that harm women in Africa. Despite the progress that has been made on the Africa continent in terms of legislation, the reality in implementation remains a huge disappointment and all actors, both state and non-state actors are obliged in ensuring that women's rights matter and that laws passed actually have an impact on the lives of the people.

We need to ensure that gains made in women's political mobilization, advocacy and government representation actually reflect a substantial change in the lives of ordinary women, which is still far from a reality.