The MEWC political participation and election monitoring team is excited to present our second annual Political Participation Report, reviewing all of the major national and regional elections that occurred in Africa in 2012. This report seeks to provide an overview of the role of women in elections across Africa in 2012 by focusing on women's political participation as well as female candidates vying for public office, before and after the elections have taken place.
It is one of the only election monitoring projects in the field focused solely on the women's political participation and representation.
Our aim in this report is to provide an analysis of women's participation in African politics and to help to fill the void in election reporting in the international development field. By incorporating a range of perspectives and sources to reveal achievements and obstacles to women's political empowerment, we hope to provide a platform for feminist views and voices of parties and voters from across Africa's social, economic and public life.
The Political Participation Team has worked hard to provide accurate data and reporting and we will continue to improve and enhance our research in reports that come in 2013. As resources are limited and the team is small, our ability to instantly update information is hindered. Nonetheless, it is important to note that MEWC is one of the only outlets for election information specifically focused on women's issues and their participation and we
hope to continue and expand this important work in the years to come.
To read the full report, please click here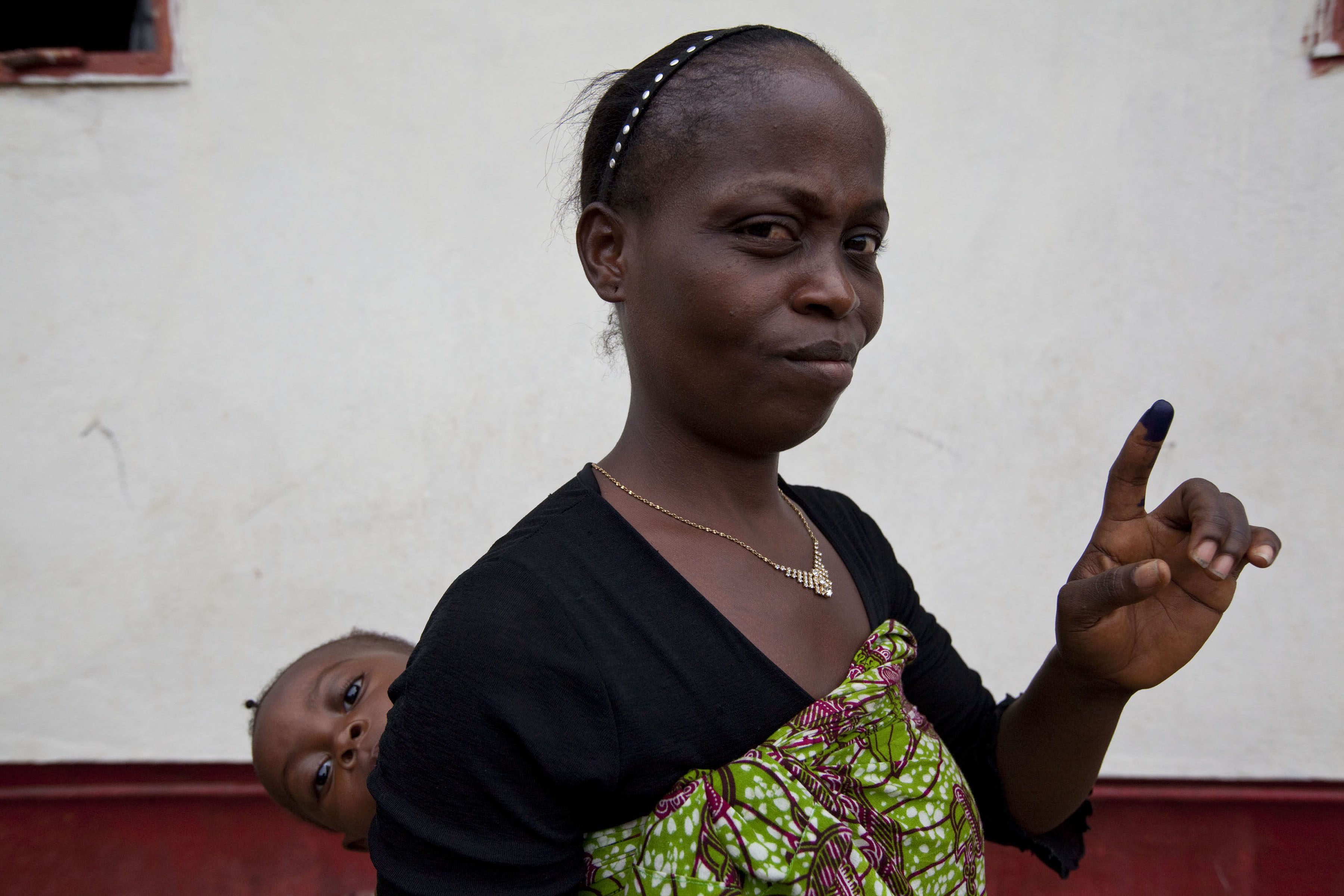 A Woman in Liberia shows her finger after casting her vote