Source: 9News
Members of the African National Congress Women's League have picketed the Oscar Pistorius trial calling for an end to violence against women.
Outside court, they held up signs that read "one killing is too many" and "if you kill a woman you are a killing a nation" in a bid to raise the profile of domestic violence.
"We are really looking forward to justice being done," ANCWL National Executive Committee spokesperson Ednah Molewa told The Citizen.
"They (the Steenkamps) are a forgiving family, but they want to see justice being done."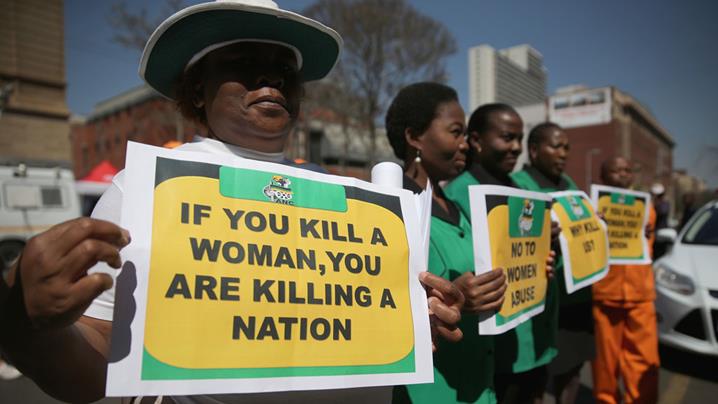 Members of the ANC Women's League outside the North Gauteng High Court. (Getty Images)


Ms Molewa said the group would continue to protest outside the court to support the Steenkamp family.
"We think it is important to have confidence in the justice system of South Africa," Ms Molewa said.
"We are not interested whether he thought it to be an intruder or not. We are supporting Reeva. We have always said Reeva is dead she can't speak for herself."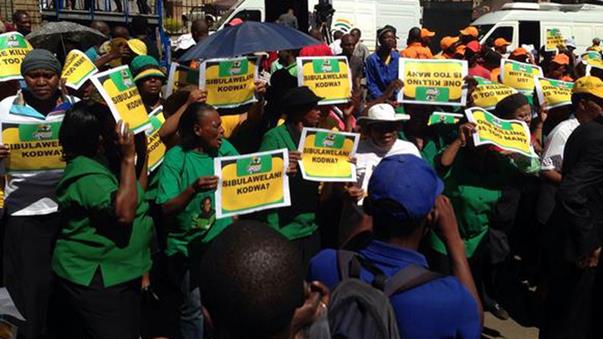 The vocal women's rights group protested outside the court in Pretoria. (Tom Steinfort, 9NEWS)