Source: Tanzania Daily News
In a setting influenced by cultural stigma in Pangani, Tanga Region, it was left to Aisha, a feature film depicting sexual violence.
When the film, produced by UZIKWASA, was screened for the first time at the old Boma Building, there were murmurs among the audience as to what would happen to the hero Aisha, who was raped by a gang led by her former boyfriend.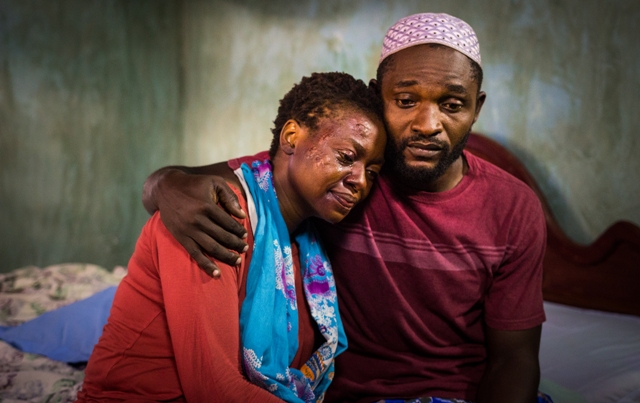 In the film, people, including her brother urge her not to report the incident for fear of reprisal by society. Salvata Kilanga, a Gender and Leadership Coordinator of the organization, says that the practice was still prevalent in modern society.
A farmer at Kimang'a in Pangani says they have never seen anyone being arraigned in court over rape. A Kimang'a Ward Executive Officer, Hamada Wasaa says nobody has reported to him any incident of rape, though to the best of his knowledge, the behavior is rampant. Researchers admit that it is impossible to get the exact number of sexual assault incidents. Threats prevent many from reporting attacks.
Others who have grown up amid rampant abuse may not even understand that rape is a crime. Still others flee villages to hide 'the shame' rather than seek justice from an old system that more often than not embraces impunity.
This is what the organization wishes to fight against. As the film transcends waves of international fame, at the local scene, it is reported to be making a mark with villagers now starting to take action against rape by reporting culprits to law enforcement agencies.
The Director of the organization, Dr Vera Pieroth said that while the film is now being screened in several international film festivals all over the world. In Pangani UZIKWASA is running a campaign to set in motion a continuous social dialogue in order to suppress oppressive norms that encourage Gender Based Violence (GBV) in Pangani communities and elsewhere.
So far, the film has been selected for screening at the Pan African Film Festival in Los Angeles, California, New African Film Festival in Silver Springs, Maryland (USA), Seattle International Film Festival, Washington State (USA), Festival International du Film PanAfricain de Cannes, World International Film Festival in Singapore, Los Angeles, New York and Toronto (Canada).
The training which includes screening of the Aisha film is making an impact and community members are shunning a common attitude of 'shame 'and 'fear' in reporting such incidents.
Dr Pieroth mentions an incident in a village where a rape case was shelved. However after watching the film, people decided to take action and bring to book the culprit. "This is a big change. Two years ago when we started our program against GBV some people did not believe how big the problem was.
However, through our multimedia campaign and the interactive programs of Pangani FM radio people started seeing the reality about rape and gang rape and the many other forms of psychological and physical violence against women and children in our community, practices that are generally accepted but which are forced through violence," said Dr. Pieroth.
She mentions other common forms of VAWG including early sexual initiation and early forced marriages, stigma and blaming victims rather than the perpetrator, early socialization of oppressive gender roles, acceptance of rape in marriage, silence about violence cases due to shame and fear, reluctance among some leaders to take action and nepotism as some families protect their relatives even if they have abused a girl in their own family.
Dr Pieroth added that School committees who were trained by UZIKWASA are currently establishing a system, which is safe for children to report against abuse cases without fear.
Joseph Peniel the UZIKWASA communications program manager confirms that gang rape, known as 'mtungo', 'mshikaki' or 'mande' is certainly prevalent in most villages in Pangani. He said that the challenge was listed as one of top ten problems listed in village action plans.
However, in terms of listing priorities for action it usually ranks the last. "It is surprising that such a serious matter is given the lowest priority for action," he said, adding that in most incidences victims are blamed for a desire of free 'gifts', or for making herself hard to reach to guys so the culprits "punish" the victim for her "arrogance" or they blame the woman for visiting dangerous places or for drinking alcohol.
He said UZIKWASA decided to act on the matter through the Aisha film and other media. The aftermath is executing programmes aiming at maintaining the momentum through a dialogue that has been initiated through the Aisha film. Activities include screening Aisha in all Pangani villages, and initiating debates through Pangani FM radio where communities are encouraged to call in and discuss Aisha on air.
"We have also started radio talk shows such as the Youth Talk Show. We want young people reflect about common gender norms and VAWG and facilitate them to discuss the negative impact of such practices, he said, adding that they have started with primary schools, but would include secondary school students and out of school youth next year.
Another radio program aiming at encouraging a social dialogue include "Leaders' Talk Show" where various types of leaders discuss the challenge of social norms that encourage VAWG.
"Our aim is to engage every existing structure such as the Judiciary, the education sector, community paralegals, Ward Police, Village councils (to enable them to understand the magnitude of the problem) and health facilities who have their role in providing evidence. Speaking on the effectiveness of the programme, Peniel said that after the screening of Aisha at Mwembeni village, the villagers decided to report gender violence incidents that were previously ignored.
All in all, villagers who have started to be aware of the negative impact have joined in the chorus for intensive awareness to change the mindsets of those who perpetrate the vice. A religious leader at Kimang'a, Tuliani Francis sees the need for education to eliminate weaknesses in the mindsets of both leaders and community members.
"This would make them see the practice as a crime that should be reported and acted upon," said Francis. Twenty three year-old- Maria from Kimang'a village says she was forced to drop out of school when a fellow student impregnated her.
"Many victims or parents do not report because they do not know their rights, she says.D r Pieroth says UZIKWASA interventions address social problems and challenges in gender and leadership in a holistic way. This includes reflective leadership training, leadership coaching, village action planning for VWAG, conducting Halafu Camps, mentorship for women leaders, Multimedia communication called Minna Dada and strengthening the Pangani learning site.