Date: Saturday 23 June 2012
Time: 10:00 am – 4:30pm
Venue: 52-54 Featherstone Street, London, EC1Y 8RT
Every Woman deserves the right to learn how to generate income and be self-employable. In today's turbulent job market, every women needs to equip themselves with the skills needed to generate income from their ideas.

Programme Details
This one-day course is designed to educate women on the entrepreneurial skills needed to turn their ideas into commercial successes.
The course will take candidates through business planning and implementation, identifying and winning new customers and financial management.
The course is highly practical and interactive and will provide candidates with practical case studies, worksheets and templates that they can use immediately. Participants should come prepared to work on and develop their own unique one page business plan during the program.

Topics to be covered are:
·

How to plan for success

·

The pitfalls to avoid

·

How to identify and win new business – The principle behind entrepreneurial sales and marketing

·

How to find and manage your cash, budget and maintain a health cash flow
Who is the programme for?
  Candidates may:
·

not have started their businesses and are looking for practical help to get started

·

have started but need a more structured approach to increases their profits and cash flow

 

What will I gain from the programme?
The course will equip the candidate with the practical skills and knowledge to create financial change in their lives through starting a business.

To book your place, please download the  booking form  and send it to This email address is being protected from spambots. You need JavaScript enabled to view it.
How to get to Tindlemanor (Workshops venue)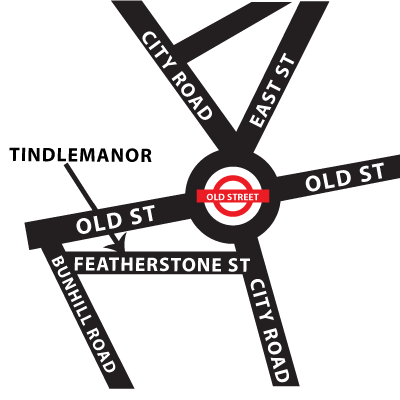 Transport
Tube: Old Street
Exit 5 Steps (up to City Road)
Exit 6 Ramp (up to Old Street)
Bus: 205, 243, 55, 43, 76, 271, 214,141 all stop within 100 yards
Car: Please note that we are in the Congestion Charge zone. There is restricted parking at the rear of the office which can be used by prior arrangement with Bridget Stark.