Rai is  a resilient advocate for a peaceful and equitable world. Since the age of 12, she have been working and advocating to promote African women and girls rights. Rai is the Founder & Executive Director of Make Every Woman Couunt (MEWC) which is  a young African woman led organisation based in UK.

 Rai holds a MA in International Relations as well as a MA in Law. Rai has worked with several organisation such as the International Organisation for Migration (IOM), World Health Organisation (WHO), UNICEF, and grassroots organizations in areas of peace, development and human rights focusing on women and youth. She has also worked at the Women's International League for Peace & Freedom ( WILPF ) PeaceWomen Project on UNSCR 1325/1820 on Women Peace & Security in New York at the UN headquarters. Rai is an advocate of human rights, women's issues and social justice...

Rai sees a bright future of young African women who are more and more showing themselves to be leaders in their own equal rights movements and through MEWC she hopes to help them add strength in their voices while raising awareness of their issues and their work on the international stage. She would like to be a role model for young African women, to inspire, to motivate them to stand out, to make a difference in whatever they choose to do, so that young African women and African youth in general, will be the great leaders of tomorrow.

Rai believes that Africa's challenges will not be effectively addressed unless the exclusion faced by women and girls is tackled across the board so that they can fully participate in the economic, political & social development of the continent.  Rai was Awarded as the "Most Inspirational Woman of the Year 2012" by Women4Africa


Q1: This month, we are celebrating the 2nd anniversary of the African Women's Decade. What is this decade is about?

The idea of a Women's Decade was developed in 1975 by the United Nations at the First World conference on Women that was held in Mexico City. Since then, African women have been involved, and continue to participate in local and international consultations on women's rights and gender equality. African women's contributions have enriched discussions at the subsequent Women Conferences in Copenhagen (1980), Nairobi (1985) and Beijing (1995).
The proposal for an Africa Women's Decade (2010-2020) was initiated by AU Ministers for Gender and Women Affairs at their meeting held in Maseru, Lesotho in December 2008. The idea was adopted in February 2009 by the AU 12th Ordinary Summit of Heads of State and Government, in Addis Ababa, Ethiopia.
In October 2010, The AU launched the African women's Decade in Nairobi – Kenya with the theme "grassroots approach to gender equality and women's empowerment." The launch was attended by delegates from around the world.


The main objectives of the Decade are to:
Re-invigorate commitment to accelerate implementation on agreed global and regional commitments on the human rights perspective focusing on priorities such as education, health, agriculture, women's economic and political empowerment, gender based violence etc.
The aim of the African Women's Decade is to advance gender equality by accelerating implementation of Dakar, Beijing and AU Assembly Decisions on Gender Equality and Women's Empowerment (GEWE), through dual top down and bottom up approaches which is inclusive of grassroots participation. The objective of the African Women's Decade is to re-invigorate commitments to accelerated implementation of agreed global and regional commitments of gender equality and women empowerment (GEWE).
Ten (10) thematic areas were identified and emphasis on each will be  highlighted yearly. These themes have been carefully chosen and are in line with the thirteen critical areas of the Beijing Platform of Action, the eight Millennium Development Goals and the programme of the International Conference for Population and Development (ICPD).

Special focus will be on these ten themes:
·

Fighting Poverty and Promoting Economic Empowerment of Women and Entrepreneurship
·

Agriculture and Food Security
·

Health, Maternal Mortality and HIV&AIDS
·

Education, Science and Technology
·

Environment and Climate Change
·

Peace and Security and Violence Against Women
·

Governance and Legal Protection
·

Finance and Gender Budgets
·

Women In Decision Making position
·

Young Women Movement
Q2.This month marks the second anniversary of AWD, yet many women in Africa and especially our rural sisters do not know much about the Decade. What is MEWC doing to popularize the Decade and close the information gap?
Do African women know that there is a whole decade dedicated to them? As surprising as it may sounds like, the answer is NO. African women both in Africa and here in the Diaspora are not aware of the existence of the decade. The decade remains hobbled by the lack of sufficient information about it. Particularly the illiterate and those living in rural areas have never heard of it. Many are not aware of the great opportunities they could take advantage of as a result of the decade or even how they could contribute to it.
That is why MEWC is working to raise awareness of the decade; we do this through our social media, publications and events.  Every year, MEWC publishes a report which summarises the progress made by African countries regarding women's rights and gender equality on the continent during since the first year of the African Women's Decade.
MEWC will publish one report yearly throughout the 10-year duration of the African Women's Decade. MEWC's Annual Review of the African Women's Decade (AWD) aims to evaluate the progress, or lack thereof, made to include and promote the rights of women at the country, regional, and Pan-African levels. This is done by presenting each country on the continent with a background and a presentation of progress and developments made within different areas, with importance for the human rights of women and gender equality.
We evaluate each of the levels around our central gender issues, including Women, Peace and Security; Violence Against Women; Political Participation and Leadership; Economic Empowerment; HIV/AIDS and Reproductive Health; and Human Rights of Women. The report is divided into sections according to regional visions of the African continent, and the countries are then presented individually.
The objective of the report is twofold: firstly, it is meant to be a reference to provide insight into the rights of women in Africa during the first anniversary of the AWD, during 2010-2011. Secondly, the report is meant to provide pressure on individual countries that either failed to make any progress on women's rights or repealed legislation protecting women.

The report is also an important tool when advocating for change, as developments regarding progress on gender issues will be made available. Furthermore, the report can function as an incentive for countries to improve their efforts in the areas of gender equality and the human rights of women.
We also organise a conference every year to mark the anniversary of the African Women's Decade. The conference is a great opportunity to hear about the work African are doing to advance women's rights during the decade be it in the diaspora or on the continent. 

We have also organised a series of awareness raising through our social media (twitter and facebook) about the African women' Decade.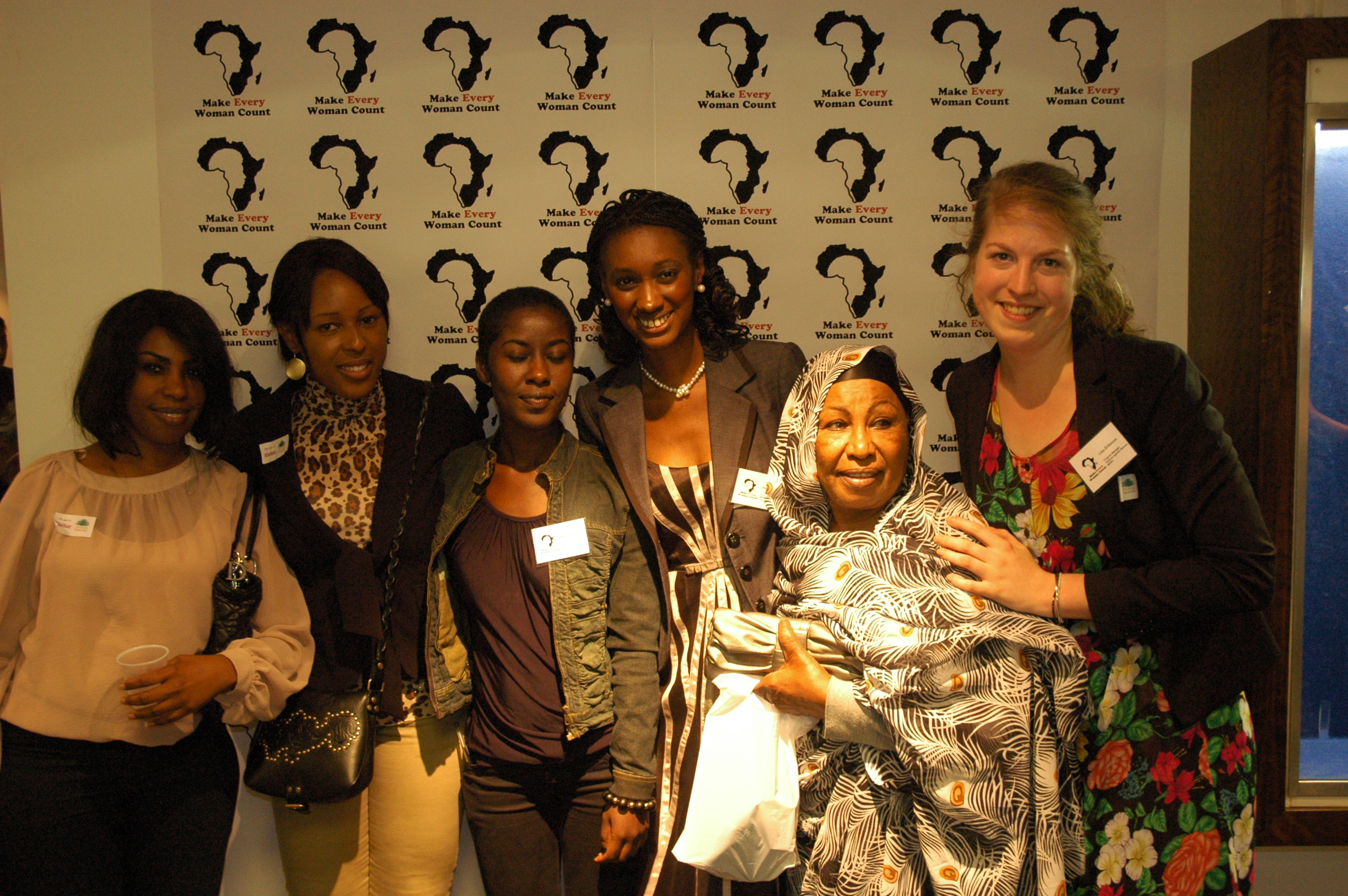 Q3 Matters of gender are not priority issues in most African Governments, in case of budget cuts, they are the first to be targeted. With AWD implementation at national levels dependent on the gender ministries, how can ordinary women lobby for financial support from their governments?
It is obvious that adequate financial and technical resources are very vital to the success of the African Women's Decade.
Women's issues and machineries charged with women's affairs have been marginalized and under-resourced for too long, and this has led to the very slow implementation of international and regional commitments made to women's empowerment and gender equality.
Despite the obstacles and challenges they face, African women have made considerable progress in most areas of life. However, the lack of funding and the current economic crisis are hampering the progress made by women on the continent.
For this reason, at the launch of the decade, the AU proposed to set up a Women's Trust Fund which was agreed by the heads of state of the AU. Through this fund, the AU will support women's projects around the continent. AU states have been asked to create national committees to identify grassroots projects for the AWD that will be supported by the Fund for African Women.
Each of the 53 Member States of the African Union is expected to establish national committees, including representatives of all segments of the society, which will propose one good practice project for each theme on an annual basis (so ten projects per year per country in total), to be supported by the African Union Fund for Women. This means that during the decade a total of 530 existing projects for the advancement of women will receive additional financial resources to maintain and enhance their work.
We need to ask African Governments to be accountable, and take their responsibility to keep their promises. We need to push African governments to work harder on women's issues; those who have not ratified the various legal framework to ratify, those who have already ratified to put money aside for implementation with concrete action plans such as clear gender budgeting as well as allocating more funding for food security, human security, better education /health care for sustainable development.

Q4.  The African Union has made strides in terms of women empowerment through AWD and election of Dlamini Zuma as chairperson. What in your view should be done to sustain this momentum even after 2020?
Yes I agree that the AU has been doing a lot recently in terms of women empowerment with the launch of the African Women's Decade as a good example.  On the continent, there has been some encouraging progress regarding gender equality in Africa. Some states have made considerable advancements in protecting women from sexual violence and encouraging women to participate in politics and election. Most have gender policies or some kind of national women's mechanism, such as a Ministry of Gender or Ministry of Women's Affairs. There are aspects of gender equality in many constitutions and some countries have passed other laws on different aspects of women's rights.  There has been some recent progress regarding women's political in the recent years. Women's representation in parliaments in Sub-Saharan Africa is now higher than in South Asia, the Arab states or Eastern Europe.
However, despite these progresses, there are still not enough women occupying leadership positions, and so much to be done for women's empowerment and gender equality in Africa. Thirty years after the adoption of CEDAW (United Nations Committee on the Elimination of Discrimination against Women), many women and girls still do not have equal opportunities to realise rights recognised by law. In most countries, women are denied the right to own property or inherit land.
They face social exclusion, 'honour killings', FGM (female genital mutilation), trafficking, restricted mobility and early marriage, among others. Violence and discrimination against women are social epidemics and despite the progress made by women's rights movements in identifying, raising awareness, and challenging impunity for women's rights violations, serious discrimination continues to target women in Africa. In conflict-ridden areas like the Democratic Republic of Congo, Chad, Ivory Coast, and Darfur region in Sudan, women are raped as a weapon of war with no impunity.
Cultural marginalisation severely limits women's education opportunities, which results in high illiteracy levels and a lack of qualifications and skills. These factors block women's participation in politics, decision making and leadership positions.

Q5. Do you think AWD is the answer to the dreams and aspirations of African women?

I would like to think that this decade is the answer but I am afraid it is not. Although I am very optimistic that the decade could bring change to women's rights in Africa, the truth is that this could be far from the reality.
We are now heading to the 3rd year of the decade and still only few women know about the decade. I wonder how this decade could bring change to the life of ordinary women if these women are even not aware that there is a whole decade that has been dedicated to them.
The achievement of gender equality and women's rights is a global agenda that poses challenges for every country, both rich and poor. Gender inequalities remain deeply entrenched in every society in Africa. Despite the progress that has been made on the African continent in terms of legislation, the reality in implementation remains a huge disappointment, and all actors, both state and non-state actors are obliged in ensuring that women's rights matter and that laws passed actually have an impact on the lives of the people.

We need to ensure that gains made in women's political mobilisation, advocacy, and government representation actually reflect a substantial change in the lives of ordinary women, which is still far from a reality.
By placing women at the centre of it all, African women and girls will have an opportunity to flourish and become advocates and leaders. However, there is a need for African Governments to back up their commitments with actions. We need to empower African women and girls with the tools they need to become agents of change.

In 10 years, we need to look back at the African Women's Decade and be proud of what we have achieved as individuals and as a global community.

Q6. What was your vision in starting Make Every Woman Count?

My vision in starting MEWC was to ensure that African women and girls have a real voice in all governance institutions, from the judiciary to the civil service, as well as in the private sector and civil society, so that they can fully participate equally with men in the public dialogue and decisions-making and influence the decisions that will determine the future of their families, communities and countries.
However, I believe that for African women to have a real voice in decision-making, they need to have the necessary tools and for this reason, MEWC provides timely and accurate information, resources and tools to support and strengthen the work of African women's rights .
MEWC provides accessible, timely and accurate information, resources and tools to support and strengthen the work of African women's rights advocates, grassroots, and activists; so that they can fully participate equally with men in the economic, political and social life of the continent.
Through MEWC, I would like to see a world where African women and men, girls and boys have equal rights and opportunities and equal access to resources, education, healthcare, employment, leadership and decision-making.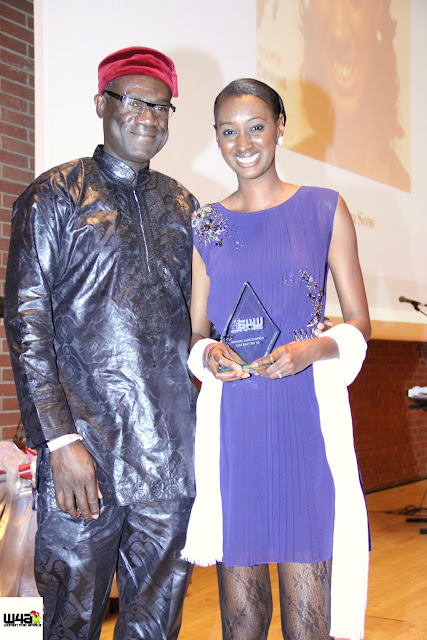 Q7. What are some aspects from this 2nd year of the African Women's Decade that you'd like to highlight? Any important changes that affect women's rights this year?

Over the years, women have taken to the streets to protest against a variety of issues affecting them, from rising food prices, to the lack of female political and economic participation, demand for peace negotiations, or to call for the departure of a long-time dictator. Through such actions, women have continuously demonstrated their commitment and their willingness to see their country change for the better. However, when it comes to seeing women in established positions of political power, such as parliamentarians, members of government or even as heads of state, the numbers seems to stall at merely 20.2%.

The year 2012 has thus far proved promising for the African woman's status within public bodies.  Women are beginning to break the political glass ceiling in many countries and finding their way in roles traditionally occupied by men. According to the 2012 data from the Inter- Parliamentary Union, women occupy 20.2% of parliamentary seats in Sub-Saharan Africa, which is slightly higher than the world average of 19.5%.

Earlier on in the year, Joyce Banda was appointed as the first Malawian woman president to make two female head of state in Africa, while Gambian Fatou Bensouda was elected as the first female International Criminal Court prosecutor, she is the first African to hold this post.

Just recently, the big highlight of the year was the appointment of the first female Chairperson of the AU Commission Dr. Dlamini-Zuma.

Q8. What makes MEWC different from other women's rights organizations?
While many other organisations in the field focus on program implementation and policy formation, many times the voices of African women and girls are lost in the development language.

Thus, what sets MEWC apart from other organisations is that first and foremost, we seek to strengthen the voices and promote the work of African women and girls. Our main goal is to become a hub of information for promoting the participation of African women in all areas of social, political and economic development.


We are achieving these goals through a number of resources: Daily news updates relating to gender issues in Africa, advocacy tools, and fundraising and fellowship opportunities for African women, events publicity, social media campaigning, blogging, election and political participation monitoring, and finally, our own MEWC publications. We aim to create easy access to online resources for African women to make women's work in Africa easier and more successful, by providing the platform for these women to share ideas and find useful tools.


MEWC is working towards realizing a world where African women and girls achieve their full potentials, realize their aspirations and have an equal voice in creating strong and peaceful communities.
Through our website, MEWC gives an international voice to African women and girls by creating a platform for women's organisations, women activists and leaders to exchange ideas and experiences, and to advocate for the greater inclusion and integration of women in key development policy.  

Q9. What do you think of the recent appointment of Dlamini-Zuma as the African Union's first female leader?
The appointment of the first female Chairperson of the AU Commission Dr. Dlamini-Zuma exhibited the commitment of the AU to gender equality within the AU.

Political commitment is key to ensuring women enjoy their rights. African governments need to back up their commitments with actions. Women have to know their rights, and take action to demand accountability. Many are kept in ignorance due to lack of education and information on what the constitutions of their countries say and how the systems/ institutions/laws that are supposed to run their nations should work.
I believe that the participation and inclusion of African Women and girls are vital to the continent growth and development. African governments can simply no longer afford to deny the full potential of one half of the population. Women and girls need to be empowered and the full power of their development skills unleashed to participate in the development economic, political and social of the continent.
We need to ensure that gains made in women's political mobilisation, advocacy, and government representation actually reflect a substantial change in the lives of ordinary women, which is still far from a reality.