Her recently published memoir - Gifts, Roses and Bruises, is an account of her experience in an abusive marriage. She has since been using this experience to create awareness, provide education and support for victims, survivors of domestic abuse and violence and their families.
Glowing future, the charitable organisation, is born out of the very passion to see every home free of violence, especially in societies where cultural attitudes and beliefs still nurture abuse. The mission is to inspire and encourage people to move beyond fear and be empowered to have a glowing and fulfilling future.
She was recently awarded 'The inspirational woman of the year award' during the International Women's day celebrations (2014) for her work with women in Glowing Future. She is a also a finalist in the 'Humanitarian Category' for the Women4Africa Awards.

MEWC caught up with her recently for an interview.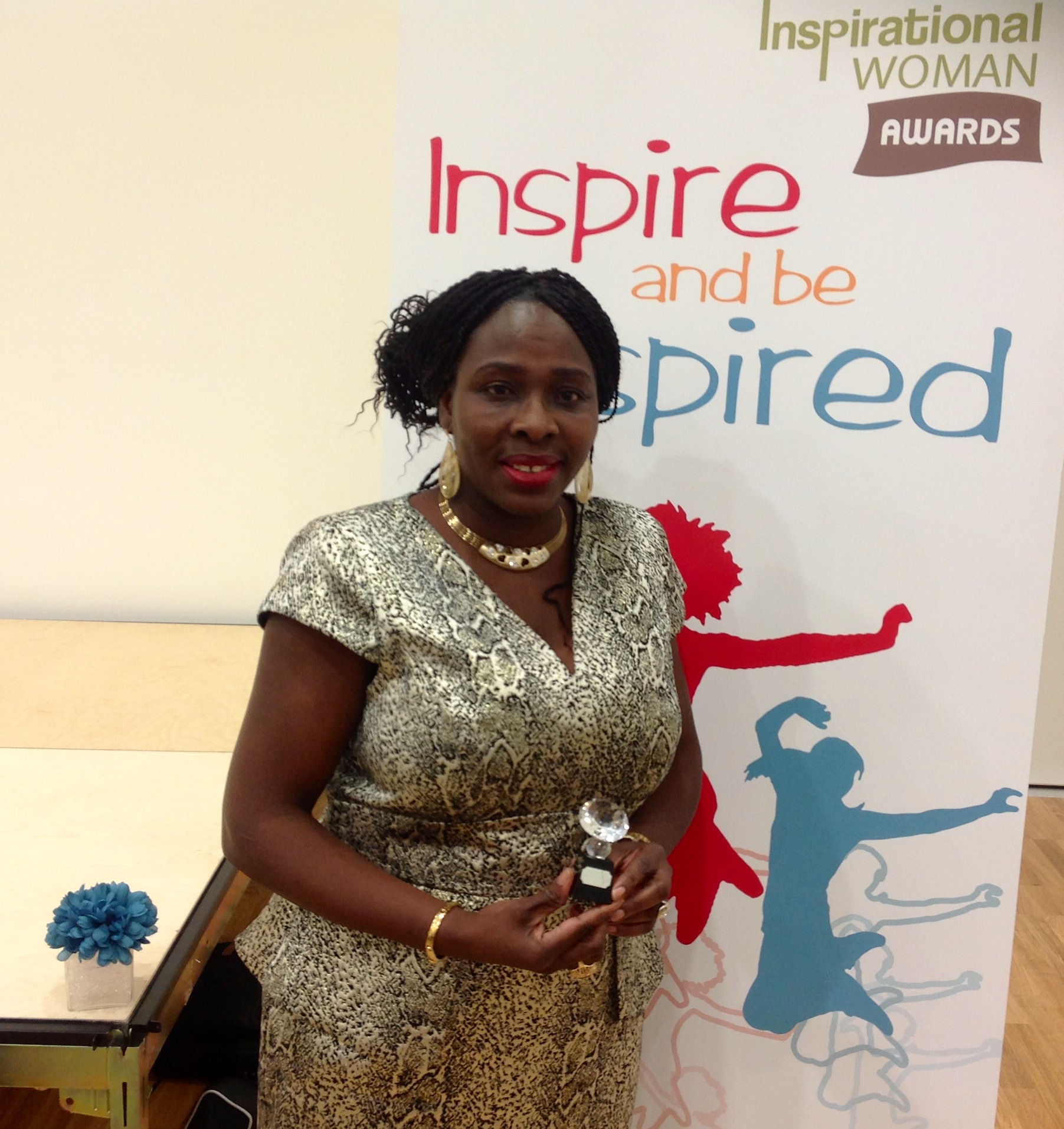 MEWC: Could do you tell us a bit more about what drove you to start Glowing Future?
MA: I started it out of passion to see every home and women free of violence through education and awareness on Domestic Violence; especially amongst EBM where we are taught to 'grin and bear it'. Following my experience in a Violent marriage.

MEWC: From Kosovo to the Democratic Republic of Congo and the Darfur region of Sudan, rape and sexual abuse of women and girls are common place. Rape often happens because most people know that they can get away with it, what can be done to end this impunity?
MA: I always say; education and awareness is vital. When victims realise it is not their fault and are empowered to speak up with the reassurance by the government and community that something positive will be done and perpetrators brought to justice; I believe there will be a decline in this serious crime against humanity.

MEWC: Why aren't crimes against women taken as seriously? We have laws, yet they're not always enforced. Why is that?
MA: The law on gender based violence remained in draft form for years in Nigeria for instance, partly because there were not enough women in the Senate to move it forward. Finally passed in March 2013, it is yet to be enforced. As African women, we need to unify our voices and efforts to get behind activists and advocates to push for results. Regardless of their portfolio, every woman in the government should make room for issues affecting women in their plans.

MEWC: The women's movement on gender equality and empowerment has seen an upward trend in Africa in recent times, what is Glowing Future doing to make every woman count?
MA: Since Glowing Future was launched, we have been able to embed education and awareness on domestic violence within the community and more women from all walks of life and socio-economic status are beginning to speak up and get help; as it does happen to people like us (irrespective of status,religion or age).
Our major task right now is to establish a helpline and possibly an App that will help victims when in danger (in Nigeria and rest of Africa). We also help survivors be independent by signposting them to available help and support to help them move on to live a fulfilling life post abuse.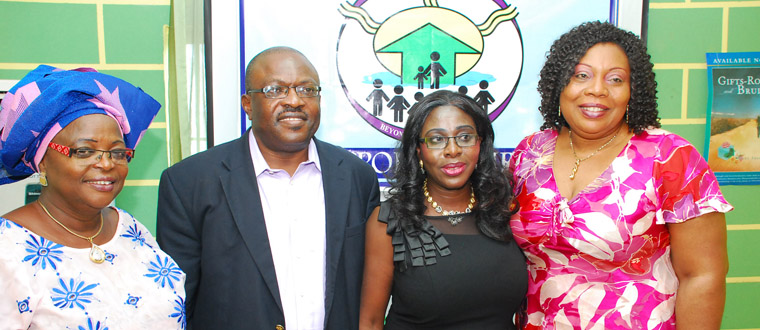 MEWC: Women represent half of the population in Africa, however, access to justice, decision-making position and economic empowerment remains a mirage for many women in Africa. What can be done to remedy the situation?
MA: Change in mindset, perception and cultural beliefs is important. It is almost as if African leaders fear the positive change having women in position of authority would bring. Recognising women as a 'whole being' unique, intelligent and independent will be a start to remedy the situation. And when that happens; we should be ready to support and uplift one another to ensure success and sustenance.

MEWC: What are the most pressing issues for women in Africa? And what are the primary actions to take in response to those issues?
MA: Some of the pressing issues are - economic/financial independence, inclusion and education. If education is easily accessible, women will be able to make informed decisions on which path to take. From basic education, to computer literacy, using these to enhance their economic stance; either in trade, business or profession. If women are empowered to be the best they can; the issues of violence, child brides and poverty will be on decline and finally eradicated.
MEWC: Sexual and reproductive health and rights issues are largely a taboo subject in many African settings, yet it holds the key to advancement of the gender agenda, do you think enough is being done to realise this right?
MA: No, not enough is being done, but then that is breaking the habit of a lifetime (i.e.not talking about it). So we have to keep highlighting it at every opportunity and continue to raise awareness on it's importance and impact on advancement of the gender agenda.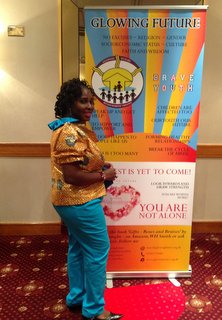 MEWC: How do you reach out to women victims of violence and encourage them to come visit your organization? Is there a social stigma attached to coming to your association?
MA: We organise workshops and seminars with varied topics on domestic abuse and empowerment of women, social media campaign, hold one to one counselling and support for victims and survivors as well. Yes, stigma is attached due to cultural and social orientation to marriage and the role of the woman within it.
Speaking up is still in it's infancy among African women (though more people are now seeking help). It is often difficult as they still live in fear of their spouses and would not want them to know they are taking steps towards being free from the abuse.
This is one of the reasons, we are launching the 'Glowing Future Blogtalk Radio', where people can phone in, get help and advice and access the podcasts afterwards.
MEWC: What drives and inspires you to work for women's rights and what is your vision for African women in the next 20 years?
MA: When I was researching into my book (Gifts, Roses and Bruises), I realised that violence against women is on an epidemic scale, but rarely talked about.
1:4 women will be affected in their lifetime,1:3 in Africa where some women thought it is okay to be beaten by their spouse - 'under certain circumstance' (UNICEF Survey). I also found there is very little help and support available in Africa, or specific to EBM in diaspora especially in the context of culture.
Fired by my personal experiences; being able to come out of an abusive relationship and live a fulfilling life, I believe if 'I can throw a stone, I will create a ripple'. That is exactly what Glowing Future is doing.
African women are starting an empowerment movement across all areas, that is fast gaining momentum. Our governments and the whole world are beginning to listen to us, and take us seriously. Next step is to empower the younger ones and encourage them to come aboard, so that in 20 years we can look on and say 'We have arrived - socially, economically,politically and on a personal note'. I believe we CAN!
For more information, please see the contact below:

Website: www.GlowingFuture.org.uk
Email This email address is being protected from spambots. You need JavaScript enabled to view it.
Twitter: @Glowingfuture
Facebook: https://www.facebook.com/GlowingFuture